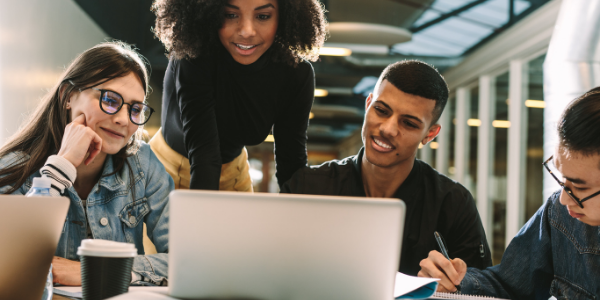 In this training, the students will study a variety of fields to specialize in different domains of the cyber industry.
The course includes specializtion in the world of hacking, SIEM-SOC, and a combination of attack and protection for all the infrastructure and platforms that corrently exist worldwide. The couse is thought in combination with hands-on experience with the advanced simulator from ELTA System cyber division, of Israel Aerospace industry.
A preminitary preparatory course is performed at the beginning of the program, to bring all the prticipants to a common level. The preparatory will take place in the 4 first sessions, after which the advanced program will start.
Technical information
Admission condisions
Graduating 12 years of education
Admission committee
Course Duration
700 theoretical hours and practical learning hours – includes training in an advanced the cyber simulator
Program requirements
Passing theoretical and practical learning hours – Includes Training in the cyber simulator
Certificates and graduating
A student that successfully meets the the course requirements will be awarded the following certificates:
Graduate of the Cyber and information security training – from the External Studies Unit Israel and and the Cyber division of Israel Aerospace industry – ELTA Systems
CEH international certificate from the EC-Council
Preliminary preperatory course - networks and information security

A preminitary preparatory course is performed at the beginning of the program, to bring all the prticipants to a common level. The preparatory will take place in the 4 first sessions, after which the advanced program will start.

The advanced program

The sessions includes specializtion in the world of hacking, SIEM-SOC, and a combination of attack and protection for all the infrastructure and platforms that corrently exist worldwide

Practical traning in the cyber simulator
Course Features
Duration :

700 hour

Max Students :

25

Enrolled :

14

Re-take Course :

0

Assessments :

Self